The Sex Journal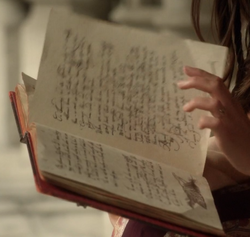 The Sex Journal was found months ago by two young servants in the laundry matt. Prior to that, Queen Catherine's Flying Squad found it and brought it to her, where she read it's contents in an hour.
Currently it is in the possession of Lady Kenna who confinscated it from two maids for having sexual incounter with each other while reading it.
It lists a large amount of men, in, and around French court, or that are frequent visitors, as well as a few women. The writer of the journal is unknown, but there is a mention of Lord Narcisse, who is only described as a great lover, and having a butterfly birthmark on their right forearm.
The rest of the parters are also described by their holding, habits ect. Never by names.
Community content is available under
CC-BY-SA
unless otherwise noted.