"A favour for a favour, and it keeps you on the throne"
—Queen Catherine
Plague Rocks The Kingdom
The new King and Queen of France, Francis and Mary Stuart are plummeted into chaos after The Black Plague ravages the land and creeps inside the castle, threatening lives and the stability of their new rule. Francis finds himself on the wrong side of the quarantined gates, with Lola, as they try to make their way back to safety. New and murderous foes are introduced as nobles grasp for power, pressuring Mary — and Catherine — even as the death count rises. Meanwhile, Kenna and Bash find themselves separated; Kenna's life endangered as she risks all to save their young ward. Greer is forced to watch Leith move on with a new love and is shocked to realize he's involved with her fiancé's daughter. The CW
"The Black Plague lands at Court with a vengeance. Not everyone will survive it, among our people as well as a percentage of the regional population." - Laurie McCarthy
The second season begins with Mary and Francis on the throne of a nation burning. France is rocked by the aftereffects of the plague -- a disease that creeps inside the castle walls, taking thousands upon thousands of lives across the land, and ravages the stability of a nation. From the ashes, powerful lords will rise, carrying out personal, religious and political vendettas, taking lives, and tearing at Mary and Francis's commitment to each other, and their people. Friendships will be tested, loved ones murdered and betrayed. Meanwhile, a mysterious and deadly threat snatches victims from village streets and castle corridors; leaving evidence of savagery that looks like the work of monsters; mythical creatures who are the subject of nightmares, but who walk among us, doing the Devil's bidding. - The CW
"We talk about this being the haunted season a lot on the writing staff," McCarthy said. "They're people who are born of such privilege, but they're haunted by their responsibility and they've all made choices that have spilled a lot of blood. If you've committed a lot of sins, you may be haunted by nightmares or visions."
"When you have people with so much power, they can influence others," she added. "But when they influence, the outcome can be shocking. And if you have people who are mercurial in these positions of power, they can make enormous things happen and I'm excited about everyone seeing that. This season is going to be just as scary and sweeping and epic, but more complex — and there will be surprising twists and turns." - Laurie McCarthy
Queen Catherine: The air near us will be burned clean...It worked for the Pope.
Queen Catherine: A favour for a favour, and it keeps you on the throne.
Queen Catherine: Welcome to your rule my queen. And welcome to the real France.
King Francis: I know you, Lola. We shared more than a bed in Paris.
King Francis: The truth is, that child is whoever I say he is.
Queen Catherine: Is that all?! Didn't you look inside?
Nostradamus: I'm immune to the plauge my Queen, but not fire.
Queen Catherine: Take that to your grave when the hungry rise up and kill you.
Queen Mary: I won't allow you, when Francis returns-
Queen Catherine: He will thank me for saving him realm form his very young, naive queen!
Lord Narcisse: Water your horses, then yourselves.
Sebastian: Stay back! I'm surly infected too.
Queen Catherine: I simply didn't have time before falling ill to murder that household. Queen Catherine: There's something else you should know: I didn't want to be me either. But I blame Henry, because being a queen unloved by your king is excruciating — and dangerous.
Queen Mary: Henry loved you.
Queen Catherine: Some. Once...Not enough. Not the way Francis loves you.
Queen Catherine: Don't let Lola come between you, because you are nothing but a guest in this court without the support of your king.
Louis Condé: I know what it is, to make a mess of love.
Queen Mary: I am the Queen of France. And you are my subject.
Eduard Narcisse: My father will free me!
Queen Mary: No, he won't. Because he'll never find you.
King Francis: You can't leave on that boat. You won't take away my son.
Eduard Narcisse: There is nothing older, or stronger than Royal Blood!
The Purvilon Family
14 members of the French Court
Hundred's of Country citizens
Historical Notes
Edit
There was no outbreaks of The Black Plague in Europe in 1558, the closest dates to that time frame were the outbreaks in 1544–1548 and 1563–1566. [6]
The Plague killed 75 to 200 million people in Eurasia during its time.[7]
During the 16th and 17th centuries, the plague was present in Paris about 30% of the time
France alone lost almost a million people to the plague in the epidemic of 1628–1631
| | |
| --- | --- |
| | Official Pictures from each episode, and an additional 50 pictures gallery is available here. |
Characters
Edit
| | |
| --- | --- |
| | Character debut |
| | Speaking debut |
| | Episode debut |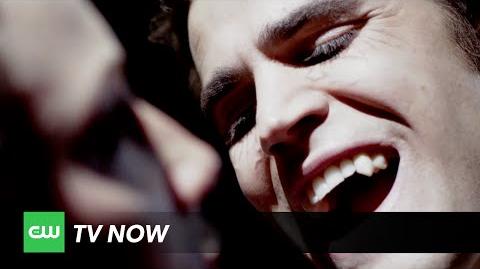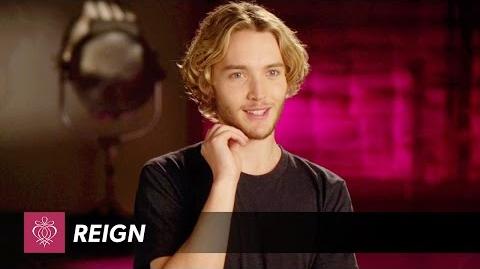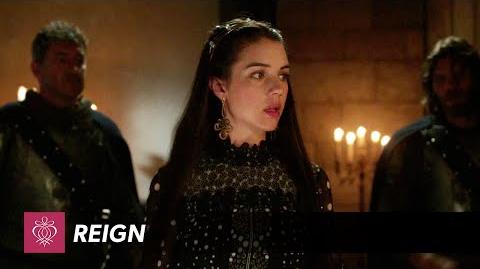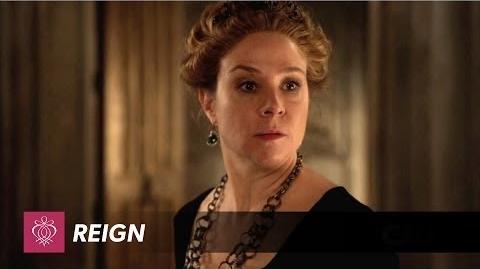 References
Edit
Community content is available under
CC-BY-SA
unless otherwise noted.