Season One of Reign first aired its Pilot on October 17th, 2013, and began its episode run on October 24, 2013 on The CW and M3. The Winter Finale aired on December 12, 2013, with the Final on May 15 2014.
Episodes
" Since Mary, Queen of Scotland was a child, The English have wanted her country and her crown. She is sent to France, to wed its next king to save herself and her people, a bond that should protect her but there are forces that conspire, forces of Darkness, forces of the heart. Long may she reign."
Title
Written by
Directed by
Original air date
Production code
Pilot
Laurie McCarthy &
Stephanie Sengupta
Brad Silberling
October 17, 2013
101

The young Queen of Scotland Mary Stuart, arrives in France to formalize her arranged engagement to Prince Francis, the heir to the throne of France. The English are agents this marriage and are willing to kill to stop it.
Snakes in the Garden
Laurie McCarthy
Matt Hastings
October 24, 2013
102

Lord Simon Westbrook, from the English court inform Mary Stuart with their own knowledge of her fragility, still pending marriage with France. Mary seeks Francis' help to protect their alliance and engagement, while another plot to kill her unfolds. Queen Catherine finds out about a loose end that hasn't been taken care of, she send men out to kill the still breathing Colin.
Kissed
Doris Egan
Holly Dale
October 31, 2013
103

The Scottish borders have been breached by the English. Regardless of Scotland's alliance with France, King Henry won't agree to send a six companies of men to defend Scotland. Sebastian and Francis are at odds with each other since they found Colin, and Tomås, who is the future Prince of Portugal takes interest in the very single Queen of Scots.
Hearts and Minds
P.K. Simonds
Scott Peters
November 7, 2013
104

Tomås changes into a ruthless, abusive man now they he and Mary are engaged. Simon Westbrook might be executed for crimes agents France. Francis, Bash and Mary attempt to find the truth about the English ambassador. His death could cost peace between their countries, all while attending a masquerade ball.
A Chill in the Air
Jennie Snyder Urman
Bruce McDonald
November 14, 2013
105

Mary and Francis spend some much needed romantic time together, until Olivia, his former lover, shows up. Mary is very pleasant to his former lover, until Olivia reveals her attempts keep her relationship with Francis ongoing. She's even willing to be his mistress.
Chosen
Wendy Riss
Bradley Walsh
November 21, 2013
106

Pagans make an attempt on Mary's life, and she finds a surprising allies in Queen Catherine. Francis begins to notice Sebastian affections for Mary, in retaliation he gets closer to his former lover Olivia. Lady Kenna finally tells the girls of her relationship with King Henry.
Left Behind
Drew Lindo
Jeremiah Chechik
December 5, 2013
107

The Kingdom on France is taken over by the Italians with everyone still inside. A man, Count Vincent wants Francis' in exchanged for the life of his dead son due to the French. Catherine does not take to kindly to this, and immediately thinks up a plan. Meanwhile, Diane, tells Sebastian about her plans to have him legitimize.
Fated
Laurie McCarthy
Fred Gerber
December 12, 2013
108

Mary is informed by Nostradamus that someone close to her will die. He also tells her about his prophecy regarding Francis' life. Clarissa starts to involve herself in what's going on at court, interfering with people and their lives.
For King and Country
Gary Graham
Nicole Dubuc
January 23, 2014
109

Queen Mary and Bash are found and immediately brought back to the Fresh Court and are greeted with a furious Francis, and Queen Catherine who is determined to keep her son alive, while Francis is determined to wed Mary.
Sacrifice
P.K. Simonds & Daniel Sinclair
Rachel Talalay
January 30, 2014
110

Sebastian's life is threatens when someone makes an attempt to murder him. He survives, but Catherine is suspected of the crime. Meanwhile Isobel, a pregnant woman gains the trust of Mary and has deep ties to Bash. Lola, Greer and Kenna have gained the ability to blackmail Catherine, forcing her to leave Mary and Bash alone.
Inquisition
Doris Egan
Mike Rohl
February 6, 2014
111

King Henry is furious with his wife after the news of her possible attempt to get rid of his son, and is arrested for treason. Catherine tries to expose Bash for the person he once was to save her own life, while Mary and Bash try to expose Catherine's own dark past.
Royal Blood
Wendy Riss
Holly Dale
February 27,2014
112

Queen Catherine has become desperate to escape with her days number as Mary and Bash can barley wait to be wed. But with new Royals, comes new wars. Clarissa is hurt by her mothers rejection, taking advantage of the chaos at the castle, is able to sneak away and kidnap the two young Princes. Meanwhile Lola and Francis find themselves in Paris together.
Consummation
Laurie McCarthy
Fred Gerber
March 6, 2014
113

Mary' wedding to Bash is getting closer and closer as the Pope comes to a decision. Francis comes back to court to save his mother's life. Then everything takes a back step when Mary's own mother, Marie de Guise arrives at french Court. This does not sit well with Henry and Catherine.
Dirty Laundry
Drew Lindo
Norma Bailey
March 13, 2014
114

Mary is now a married woman and life is only getting harder. When she and her new husband comes back from their honeymoon she is suspicious of Lola's odd behaviour, and leads to hurt feeling all around. Bash comes across the missing Olivia in the dark forest, and gets help from Nostradamus. Meanwhile king help finds himself in a predicament that only his wife Catherine can get him out of.
The Darkness
Charlie Craig
Steve DiMarco
March 20, 2014
115

French court is up extra early, and the women of the castle are getting ready to mingle with very well off potentail suiters. Much to the newly married Mary Stuart dismay, and Lola is even becoming reluctant to participate in the tradition. Kenna and Heny's relationship is back on, but another violent incident with the increasingly erratic King is causing Kenna to begin to fear for her personal safety and decided to confides in Queen Catherine, while Bash experiences what's inside the Dark Forest.
Monsters
Drew Lindo and Wendy Riss
Jeff Renfroe
March 27, 2014
116

When Francis reluctantly agrees to help Bash uncover the threat in the woods, he ends up in grave danger, with only Bash to save him. Meanwhile, the King's madness causes chaos when a servant wins "Queen for the Day," and the King becomes obsessed with her. Henry also forces a surprising, and unbreakable union with a new couple at Court. Meanwhile, Greer gets caught kissing kitchen servant Leith, which threatens to ruin her.
Liege Lord
Doris Egan
Allan Kroeker
April 10, 2014
117

When Mary Stuart learns of a secret clause in her marriage contract that her mother, Marie de Guise and Queen Catherine orchestrated, Mary and Francis embark on a dangerous plan to turn Scotland against her mother – and Mary gets her first taste of power as the Queen of Scots. - The CW
No Exit
Hannah Schneider
Mike Rohl
April 17, 2014
118

arrives in France and convinces Mary to return to Scotland, Francis is suspicious and uncovers a plot that would destroy Mary, which causes a rift between them. King Henry's downward spiral continues, leaving Penelope (guest star Kathryn Prescott) in charge, causing Queen Catherine and Kenna to take drastic measures. Meanwhile, Lola becomes wary of Lord Julien's (guest star Giacomo Gianniotti) motives behind his marriage proposal.
Toy Soldiers
Mike Herro and
David Strauss
Chris Grismer
April 24, 2014
119

When Mary's uncle, the Duke of Guise (Gil Darnell), arrives in France with devastating news about her mother, Mary and Francis realize they are torn between putting their own countries first or saving their marriage. With the English throne in jeopardy, King Henry hatches an elaborate plan that will end in disaster. Meanwhile, Sebastian and Kenna solidify their marriage and begin to trust one another.
Higher Ground
David Babcock & Daniel Sinclair
Sudz Sutherland
May 1, 2014
120

Mary enlists a mercenary to help her, which forces her to realize there are sacrifices and lives she is willing to risk to save her country. Francis embraces his role as Dauphin to lead France in a brutal battle against England, and finds a new ally in Leith . Meanwhile, as Lola grows closer to Lord Julien, she gets increasingly suspicious that he is going to betray her
Long Live The King
Wendy Riss and Drew Lindo
Jeremiah Chechik
May 8, 2014
121

Mary and Catherine form an unlikely alliance when deciding how to deal with the increasingly manic King Henry, which puts Francis in jeopardy. Bash finds a boy who lived to tell about his encounter with the Darkness, which makes Bash determined to end it for good at any cost. Lord Julien reveals the truth about his motives, and Lola, blinded by love, finds herself in a dire situation after she attempts to protect him.
Slaughter Of Innocence
Laurie McCarthy & Doris Egan
David Frazee
May 15 2014
122

When the King's madness and cruelty reaches a fevered pitch, Mary and Francis take action. Their choices could change the course of history, but an unforeseen terror brewing in the woods could cost them, and their friends, everything. Mary makes a drastic decision when she learns Lola is going through a life-threatening labor at a location outside of the castle.
...Continue to Season Two
Characters
Main Characters

Recurring Characters

Others

Marie de Guise - Acting Queen of Scotland and mother to Queen Mary.

Prince Charles - The second oldest son of the king and Queen of France.

Prince Henri - The youngest son on the king and Queen of France.

Summary
In 1557, The Young Queen Mary Stuart of Scotland arrives to France accompanied by her four best friends and Ladies-in-waiting. She is to be engaged with Prince Francis II to get the French in an alliance needed to protect Scotland. However, things between Mary and Francis are not simple and, although they are attracted to eachother, Francis remains hesitant to keep his life, and have his affaires. Sebastian, Francis' half-brother, complicates matters when he starts falling for Mary. This, together with King Henry's infidelity, makes Queen Catherine De' Medici seek help from the seer Nostradamus. He scares her with a prophecy about her son's death, she becomes determined to save Francis' life at any cost. Conspiracy, sabotage, mystery and sex show the details of the French Court as Mary learns to deal with each and every one. - TV.com
Music
"Scotland" and "Charlie Boy" by The Lumineers,
"Follow" by Crystal Fighters, "Back to you" by Twin Forks
Logline
France, 1557. Mary, Queen of Scots has been hidden away at a convent for her safety since age 9. Engaged since childhood to the future King of France, she awaits her return to the French Court.
Promotional Quotes
"The rise of Mary, Queen of Scots."
"The untold story of Mary, Queen of Scots."
"Love is the most dangerous subject."
"Behind the throne..."
"The Queen. The Prince. The Alliance."
Cast
Stars

Recurring Roles
Production crew
Directors
Holly Dale (2 episodes, 2013-2014)
Fred Gerber (2 episodes, 2013-2014)
Mike Rohl (2 episodes, 2014)
Jeremiah S. Chechik (2 episode, 2013)
Matthew Hastings (1 episode, 2013)
Bruce McDonald (1 episode, 2013)
Scott Peters (1 episode, 2013)
Brad Silberling (1 episode, 2013)
Bradley Walsh (1 episode, 2013)
Sudz Sutherland (1 episodes, 2014)
Norma Bailey (1 episode, 2014)
Steve DiMarco (1 episode, 2014)
Chris Grismer (1 episode, 2014)
Allan Kroeker (1 episode, 2014)
Jeff Renfroe (1 episode, 2014)
Helen Shaver (1 episode, 2014)
Rachel Talalay (1 episode, 2014)
David Frazee (1 episode, 2014)

Writers
Laurie McCarthy (22 episodes, 2013-2014) - (creator)
Stephanie Sengupta (22 episodes, 2013-2014) - (creator)
Drew Lindo (4 episodes, 2013-2014)
Wendy Riss (4 episodes, 2013-2014)
Doris Egan (3 episodes, 2013-2014)
Alan McCullough (3 episodes, 2014)
P.K. Simonds (2 episodes, 2013-2014)
Edgar Lyall (1 episodes, 2014)
Daniel Sinclair (2 episode, 2014)
Jennie Snyder (1 episode, 2013)
Charlie Craig (1 episode, 2014)
Mike Herro (1 episode, 2014)
Hannah Schneider (1 episode, 2014)
David Strauss (1 episode, 2014)

Producers
Brad Silberling - 22 episodes, 2013-2014 - (Executive Producer)
Bill Goddard - 21 episodes, 2013-2014 - (Co-Producer)
Maureen Milligan - 21 episodes, 2013-2014 - (associate producer)
Alan McCullough - 19 episodes, 2013-2014 - (producer / supervising producer)
Ned Bastille - 13 episodes, 2013-2014 - (Co-Producer)
Frank Siracusa - 7 episodes, 2013-2014 - (Executive Producer)
Laurie McCarthy - 7 episodes, 2013-2014 - (Executive Producer)
Stephanie Sengupta - 7 episodes, 2013-2014 - (Executive Producer)
David Babcock ... consulting producer (5 episodes, 2014)
John Blair - 4 episodes, 2013-2014 - (Co-Producer)
James Flynn - 1 episodes, 2013 - (Executive Producer)
Morgan O'Sullivan - 1 episodes, 2013 - (Executive Producer)
Promotional Videos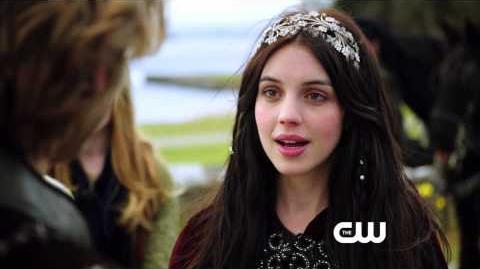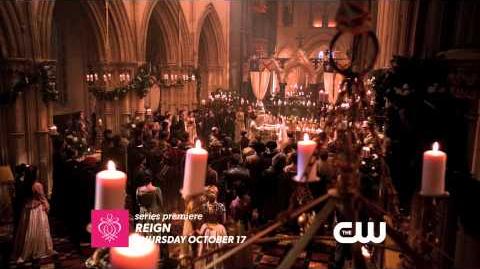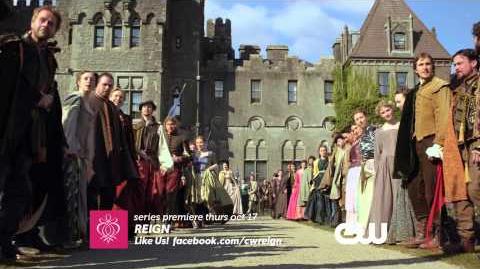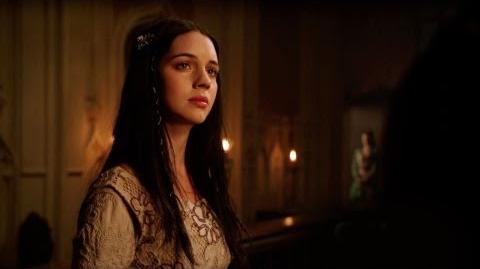 Community content is available under
CC-BY-SA
unless otherwise noted.