Rape (noun) a type of sexual assault usually involving sexual intercourse or other forms of sexual penetration perpetrated against a person without that person's consent.
If you or someone you know has been Sexually Violated call the National Sexual Assault Hotline at
800-656-HOPE (4673).
  Available Free and 24/7
  Or visit rainn.org for Live Help
Season One
Edit
Queen Catherine ordered the rape of an unconscious Queen Mary by her Scottish subject, Colin MacPhail, to which he complied. However Mary woke up at the sound of someone in her room, as she did not drink her spiked wine.
Colin MacPhail was executed by order of King Henry.
Queen Catherine mentioned when she was a child, she was held Prisoner for 3 years, by Italian rebels. They later attempted to rape her and the nuns she was with.
They were all slautered by Pope Clement VII's army.
Season Two
Edit
Queen Mary was asleep when a small group of guards entered her room. They were revealed to be imposters dressed in French guard uniforms. They realized King Francis was not in his chambers and that their attempt to assassinate him had failed. They changed strategies when Severin, along with a second man, held the Queen down and raped her. Before the second man was able to do the same, Queen Mary bashed him over the head and made her escape.
Severin and the two other Protestant rebels were sliced at sword point before being burned alive, or having their throats slit by Louis Condé and Queen Mary.

==Real Life Help==  What happened was not your fault. Something happened to you that you didn't want to have happen — and that's not OK.
If you or someone you know has been Sexually violated or raped, please visit Rainn.org
Call the National Sexual Assault Hotline at 800.656.HOPE (4673). You'll be connected to a trained staff member from a local sexual assault service provider in your area. They will direct you to the appropriate local health facility that can care for survivors of sexual assault. Some service providers may be able to send a trained advocate to accompany you.
When you call the National Sexual Assault Hotline, a staff member will walk you through the process of getting help at your own pace. You can also visit online Rainn.org to chat anonymously.
Hotline staffers can also provide information on topics you might have questions about, including:
- Receiving medical attention
- Reporting options
- Preserving evidence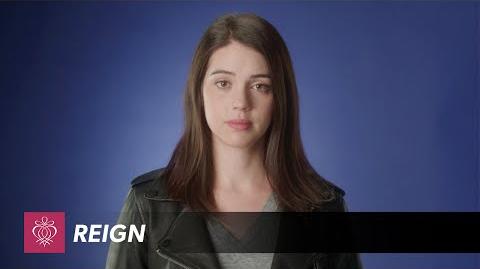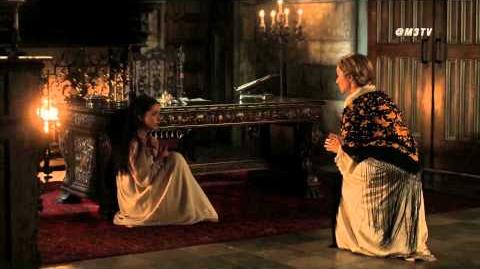 Community content is available under
CC-BY-SA
unless otherwise noted.