"You're a monster sent from hell!"
—Queen Mary
Mary Learns That Someone Close To Her Will Die
Nostradamus tells Mary of his prophecy that one among them will die soon, which causes Mary to make a decision that will forever change her relationship with Francis. Clarissa (Katie Boland) becomes bolder with her endeavors, while Kenna informs Catherine of Diane's (Anna Walton) plan for Bash, which ends up backfiring.
Mary Stuart becomes upset when she is informed that someone close to her will die. Nostradamus warns her of this prophecy, causing Mary to make a rash choice about Francis. Clarissa is becoming more and more bold under the Queen's thumb.
Queen Mary: Elizabeth has support as well. Armies she's been gathering for years. You realize what laying claim to England can cost me?
Francis: Yes, I do. It could cost you your head.
Queen Mary: Elizabeth is Henry VII's daughter.
King Henry: Yes, by Anne Boleyn. Her parents' marriage was never recognized by the Catholic Church. She's illegitimate, her claim is weak at best. In God's eyes she doesn't even exist!
Queen Catherine: How convenient God has this opinion. As Elizabeth happens to be Protestant.
Queen Catherine: The Scottish Queen on an English Throne. A daughter born of one of Henry's wives dismissed? There would be uprisings. Wars. Catholic against Protestant. Neighbour against neighbour.
Queen Mary: England against Scotland.
Francis: And Elizabeth against Mary.
Queen Catherine: They say she's very cunning. And that she has many followers.
King Henry: She will come after you, whether you reach for the crown or not.
King Henry: Don't let fear keep you from greatness.
Queen Catherine: Why must I always be the one with blood on my hands?
Queen Catherine: Henry's fondness for anyone is eclipsed by his love of power.
Queen Mary: Love is irrelevant to people like us, a privilege that we do not share. You told me that. I'll remember it all--every word, every moment--for the rest of my life. I love you. But I won't let other people die for me.
Historical Notes
Edit
Characters
Edit
| | |
| --- | --- |
| | Character debut |
| | Speaking debut |
| | Episode debut |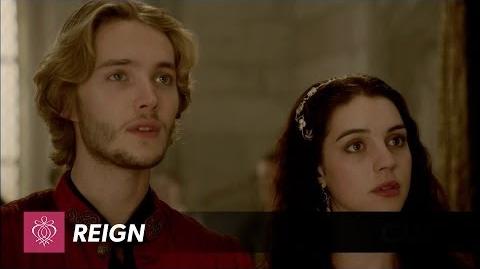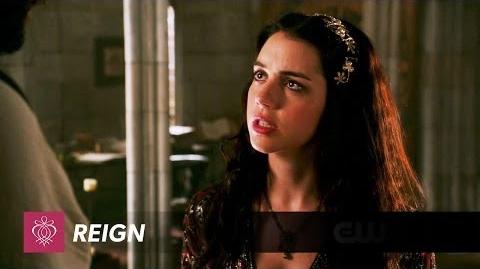 References
Edit
Community content is available under
CC-BY-SA
unless otherwise noted.