Wiki Targeted (Entertainment)
Play Sound
"You gave me back my life. Now let me save yours."
—Queen Mary
Synopsis
Mary's Actions Drive Condé into the Arms of Another…Queen
Mary, with the threat of England looming, aligns herself with France and thus, the ailing Francis. Condé makes a bold move that would tie him to England. With all of the turmoil, Catherine and Narcisse work to win favor in court. Meanwhile, Kenna gets closer to General Renaude (Vincent Nappo) as Bash becomes increasingly distant.
Quotes
Queen Mary: I'm so sorry! I thought our love would-
Louis Condé: Be enough? No you didn't. You warned me. And warned me. And you are Queen.
Queen Mary: You gave me back my life. Now let me save yours.
General Renaude: I may look out for myself. But I don't take things that don't belong to me. You, Lady kenna, seems like you don't belong to anyone.
Lord Narcisse: Careful, Lady Lola. Tongues less discreet than my own will wag.
King Francis: This could mean the end of our reign.
Notes

Death Toll [1] [2]
- 45 radicals & French Guards
- 2 of Conde's men
- 24 radicals
- 2 Choir Boys
- Lt. Joubert
- Annabelle Breton
- Priest

Trivia
Song
Hot Hell Road
Gooey
The Space You Haunt
All the King's Horses
The Bard's Love


Artiest
Ethan Okamura
Glass Animals
The Holy Coast
Karmina
Gerhard Kanzian & Krassimira Ziegler
Historical Notes
Gallery
| | |
| --- | --- |
| | Official Pictures from each episode, and an additional 50 pictures gallery is available here. |
Characters
| | |
| --- | --- |
| | Character debut |
| | Speaking debut |
| | Episode debut |
Videos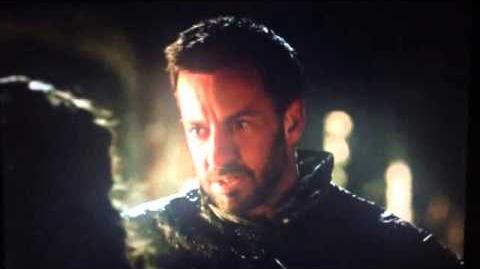 References